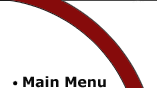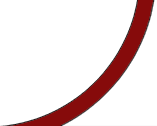 DIANE PETERSON
Diane Peterson, founder of D. Peterson & Associates, has extensive experience in health care management and marketing, spanning 40 years. Her consulting firm was the innovator of the mystery patient approach to test the level of customer service in client hospitals. She and her associates would become inpatients or outpatients to truly experience what the patients experienced and to provide a detailed report on the positives and negatives encountered. The firm also focused on strategic planning for hospitals.

Prior to establishing her own health care management consultation firm, she served as Executive Vice President, Corporate Development for St. Luke's Episcopal Hospital and Texas Heart Institute in Houston's Texas Medical Center. In this role, she was responsible for strategic planning, marketing, public relations, and fund development. As Vice President of Marketing and Public Affairs for Memorial Care Systems in Houston, she directed business development for a multi-corporate system. She began her career in hospital operations and served as Vice President for Sewickley Valley Hospital in Sewickley, Pennsylvania, a community hospital with a network of ambulatory care centers.

Ms. Peterson holds a Bachelor of Science degree from Chatham College, Pittsburgh, Pennsylvania, and a Master of Public Health from the University of Pittsburgh Graduate School of Public Health.

She is a Fellow of the American College of Healthcare Executives and is a former chairman of the Governing Board of the College. She is also a member of numerous health care management and marketing associations.

In 2006, she received the Gold Medal award from the American College of Healthcare Executives, in recognition of her outstanding contributions to the industry and the college.

In 2014, the University of Pittsburgh named her a Legacy Laureate of the University for her service to the healthcare industry and the Graduate School of Public Health.

In 2016, Chatham University awarded its Cornerstone Award to Diane for her professional accomplishments.

Diane is married to Larry L. Mathis and resides in Houston. The two travel extensively around the world and have been on all seven continents and 130 countries.

Ms. Peterson has published numerous articles and is a frequent speaker at seminars and universities.